• Jayjiva Holistic Therapies • Worthing • West Sussex •
Jayjiva Essence Therapy : 
I am a fully insured Flower and Vibrational essence practitioner and producer of Jayjiva essences. Using essences I will work with you on emotional issues in a gentle and safe way to dispel negativity, promote happiness and encourage well being.
READ MORE
What happens during a session?
During a session we will talk about the emotional challenges concerning you in the relaxed environment of my therapy room face-to-face or via phone or email consultation. I will tune in and explore which essences are best suited for you. A bottle will be hand-prepared using a unique blend of essences tailormade for your personal needs, which you can take at home. The essences will typically last between 2 to 4 weeks depending on dosage, by which time you will be able to assess whether you'd like a follow-up session. As your spiritual and emotional journey changes, so may the essences, walking alongside you and adapting to your personal needs.
Why use essences?
Flowers are the manifestation or unique expression of the plant. This is no accident, as their size shape colour and vibration are all part its expression. Each flower or plant will adapt to their environment and surroundings in order to survive.
Similarly, in order to survive, we adapt to situations and express our emotions in a way that is unique to us and as a result of our individual experiences, thoughts, behaviour and judgement. Vibrational essences resonate at different frequencies as do our emotions. It's thought that essences work by setting up a resonance/or vibration within the system, which seems to activate a positive energetic response in the individual. So by tapping into their energy we can find a harmonious resonance that can bring our emotions into balance.
What are Essences
Jayjiva essences capture the vibrational energy of Flowers, Sound, Crystals, Etheric and Astrological energies within water using sunlight and or moonlight, with french brandy, which acts as a preservative. They are co-created with Mother nature using ceremony and positive intention in an area created and dowsed for its special cardinal energy.
Most people are familiar with Dr Bach and his Bach flower remedies such as 'rescue remedy', which contain the vibrational energies of the flowers they came from. He realised the flowers potential and created the essences, which people have been benefitting from their use for many years. I love this beautiful quote of his…
"The flower remedies are like beautiful music or any gloriously uplifting thing which gives us inspiration, to rise our very natures, and bring us nearer to our souls and by that very act, to bring us peace and relieve our sufferings." – Edward Bach, Ye Suffer from Yourselves. 1931
Who can use Essences?
They can be used safely and effectively with adults, the elderly, children, during pregnancy and with animals. They can also be used safely with other therapies.
How to take Essences
Essences can be taken orally directly under the tongue or in a glass of water. I usually recommend taking them 2 to 3 times per day. The frequency of the dose is important. Occasionally, my clients have found it helpful to reduce the frequency or dosage if there's any intensity of emotions whilst taking them.
They will need to be stored in a dark cool place and used within 6 weeks, or if you have diluted them in another bottle to lessen the alcohol content they must be kept in the fridge and used within 2 weeks, making sure the pippette doesn't touch your tongue. Typically, a dosage bottle may contain 80% water and 20% Brandy or Vodka.
I have completed training for a Level 2 Food Hygiene and Safety Retail Certificate. This is a high quality course ensuring food handlers meet the UK / EU Standards for Food Hygiene and Safety.
£50 for 1 hour Essence Therapy and bottled blend of Jayjiva Essences to take home
To request my Jayjiva Essence face to Face Therapy please complete my Contact Form, via the Booking Enquiry button below. I will contact you as soon as possible.
Jayjiva Essence Therapy : Phone Consultation
I have been asked many times by clients with loved ones and friends how to access my services when living further afield, and unable to attend a Face to Face session,. Therefore I have decided to offer a Jayjiva Essence Phone Consultation Service for this purpose.
READ MORE
During the phone-consultation process you are encouraged to discuss freely (and confidentially) about what is happening for you at the moment and, where appropriate, what has happened in the past and how this is impacting for you currently, also discussing your desires and where you are being held back from achieving these. I will be taking notes as you speak.
I will then choose a combination of essences, which will be best placed to help balance your emotions.
£50 for up to 1 hour Phone Consultation and bottled blend of Jayjiva Essences (inc postage)
To request my Jayjiva Essence Phone Consultation Service please complete my Contact Form, via the Booking Enquiry button below. I will contact you as soon as possible.
Jayjiva Essence Therapy : Distance Divination
For people living further afield who would prefer to express their concerns in writing and unable to attend a Face to Face session, I have decided to offer a Jayjiva Essence Divination Service for this purpose.
READ MORE
Co-creating with Mother Nature I have produced a set of Flower & Vibrational essences, which work with the emotional aspects of Primitive Reflexes, Soul Retrieval and Energy Healing.
Dowsing, using a crystal pendulum I will tune into your energy to create a personalised 'Soul Journey' blend of Essences from the Jayjiva range.
What will you need to do?
In a quiet safe place away from noise and distraction, close your eyes, tune in to what it is you seek in terms of emotional balancing… What are the deep issues you are facing? Write these down in a phrase or paragraph (no longer than 100 words), for example:
"I want to be released from the fear of being judged and feel comfortable in my own skin."
Be honest and frank with yourself, but most of all just relax into it, like a soft focus of the mind – let the words come to you. I will ask you to send your written words to me. This will enable me to dowse and tune into the Jayjiva Essence energies for your personal soul journey blend.
Then simply click on the link below. This will take you to my contact form. Please state that you would like my Jayjiva Essence Divination Service. I will then return your message via email with instructions on how to proceed. In addition to your bottle of Jayjiva Soul journey blend essences, will be an overview of the essences used and their special properties.
We are all on a 'soul journey' and our emotions are continually changing. So essences we need now may change in the future as we progress. Feel free to check in periodically with the dowsing service see what essences may be relevant with the next part of your journey.
I have been working with flower essences for many years and developing Jayjiva Essences since 2009. I have learnt much about their special properties using muscle testing with existing clients, family members and pets, who have been enjoying their benefits too.
Jayjiva is derived from two words in Sanskrit, Jay – meaning 'victory' and Jiva – meaning 'the immortal essence of the soul'. Together they mean 'victory of the soul.'
When we are born, we are the closest to our true selves, our soul essence. As we move through life we begin to adapt to roles in life, compromise and adopt coping strategies. Life experiences can shape us and before we know it we can become buried within our own walking, talking Avatar – an interwoven fabrication of emotional layers based on survival. Some of these give us strength but others can weigh us down, keep us stuck, holding us back. Jayjiva therapy allows us to journey through these layers, to unravel and find the lost parts of our soul, removing the outmoded, to connect once again to our true essence.
If you are feeling emotionally stuck, fearful, trapped in never ending patterns of behaviour, which don't serve you, lost, in a malaise, controlled by irrational fears and emotional responses you can't get to the bottom of , or just feel 'out-of-whack', lack of 'joie de vivre'? Together we can work through the emotional layers using Jayjiva Essences.
£40 for your personalised attunement and bottled Soul Blend of Jayjiva Essences (inc postage)
To request my Jayjiva Essence Divination Service please complete my Contact Form, via the Booking Enquiry button below. I will contact you as soon as possible.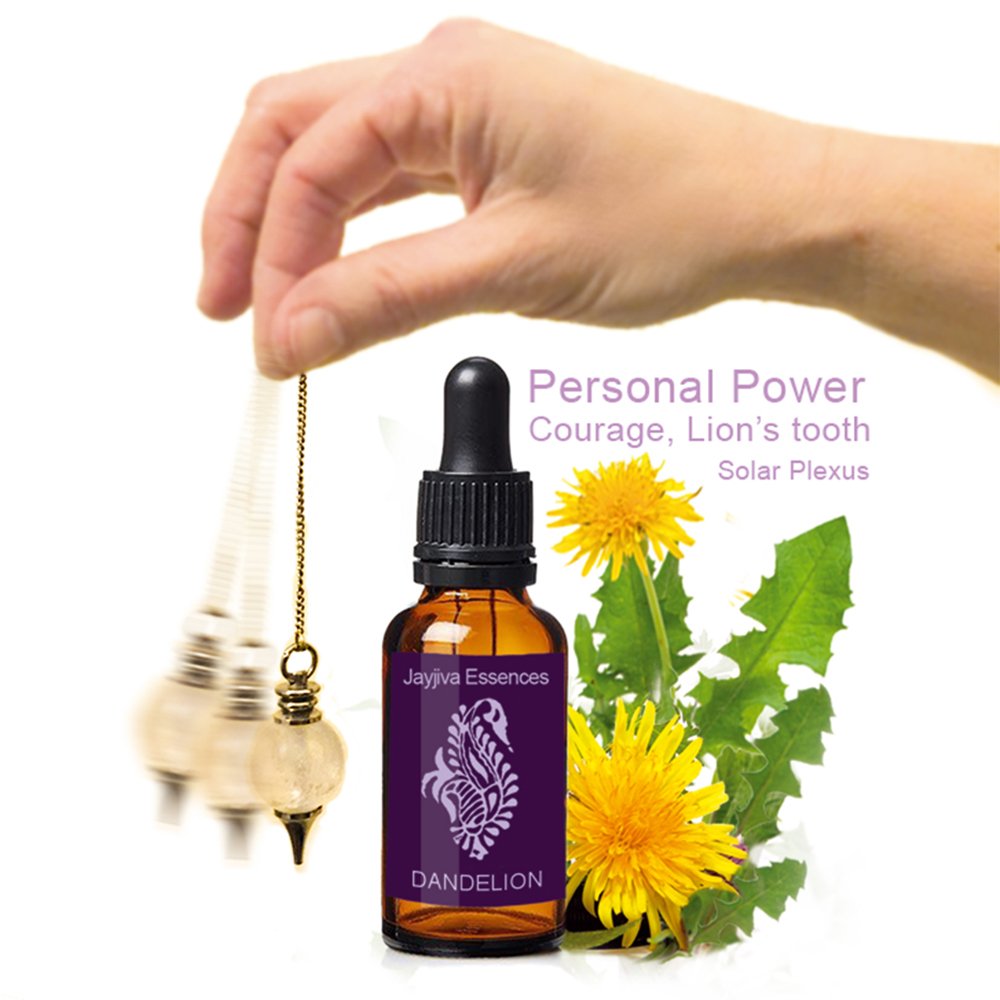 I have been seeing Janet on a regular basis for some time now as we have been working through the many imbalances in my body that have needed attention. The flowers essences that she has given me I have found to been extremely beneficial, one in particular is teasel. This I was told would help to de-tangle my thoughts and by golly was she right! Within a few days my mind seemed really clear, light and airy. It was if all the cobwebs had been swept away leaving a wonderful sense of calm. There is a feeling of clarity that hasn't been there for a long time. I would thoroughly and without hesitation recommend Janet, she is a truly remarkable holistic therapist.
~ Debbie.