• Jayjiva Holistic Therapies • Worthing • West Sussex •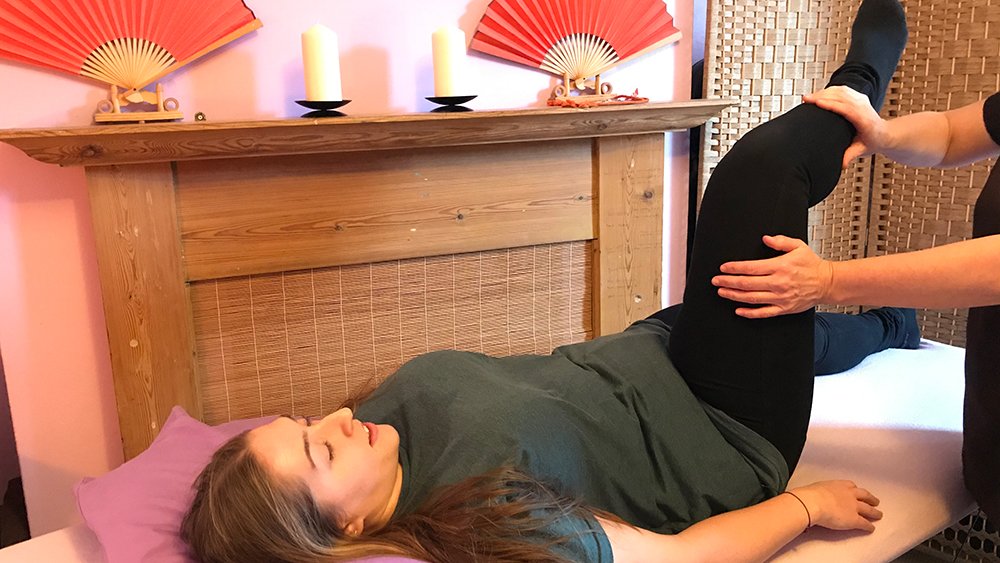 Kinesiology
Kinesiology (pronounced kin-easy-ology) is a truly holistic treatment which uses muscle-testing. It is a blend of traditional Chinese medicine with Osteopathic techniques.
Imbalances are identified by monitoring a person's ability to hold their muscles against light pressure applied by the Therapist. Using the body's bio-feedback mechanism through muscle testing, information can be gained. If the muscle being tested feels 'spongy' – this will give the Kinesiologist an indication on how to proceed. Each time a relevant factor is introduced the muscle's response changes, similar to a switch. A procedural plan can then be devised and the muscle can be re-tested at a future consultation.
Good health relies on a balance of structural, biochemical, emotional and electromagnetic balance. What we eat, the chemicals that affect our systems, electromagnetic disturbances and stress all affect our general balance.
With Kinesiology we deal with the body's priority issues first, and it may require a few treatments in order to achieve this goal.
Kinesiology Treatment plan
Your treatment plan may include the use of: Nutritional Supplements, Emotional Stress Release techniques, Bach flower remedies, Accupressure, gentle structural realignment, firm reflex massage, magnet therapy, primitive reflex therapy, suggested lifestyle changes and more.
During the treatment you will remain fully clothed and will be expected to take an active part in the muscle testing procedure. The number of treatment sessions is usually dependent upon how long you've had your condition, what's involved and how fully you participate in your Kinesiology treatment plan.
Food testing using Kinesiology
Using the same muscle testing techniques we can discover how you respond to certain foods. We can then check to see which foods may enhance, balance or inhibit your energy.
Many common ailments such as acid stomach, arthritis, joint pain, candida, IBS, bloating, indigestion, depression, tiredness and allergies can sometimes be one of the symptomatic reactions to certain foods and the way our body copes with them in the digestive system.
Foods and substances which dampen our energy, take an extra amount of energy to digest and leave toxic waste for the body to eliminate. They can also be the cause of inflammatory pathways.
What to expect on your first visit?
An initial consultation will take place on your first visit – we will discuss your own health matters and treatment plan. It is therefore advisable to allow an extra 20 minutes for the first treatment and to bring along details of any medications that you may be taking.
If you have any special needs or concerns about accessibility please contact me before your first visit to discuss. Please note that occasionally it may be necessary to get a referral from your GP before any treatment can be given. Any information given will be treated sensitively and in the strictest of confidence.
£45 for 1 hour treatment or £50 including a bottled blend of Jayjiva Essences to take home
To arrange an appointment, please complete my Contact Form, via the Booking Enquiry button below. I will contact you as soon as possible.
I work in a very busy environment which operates 24 hours per day. I was nearing burnout stage. I was looking for reflexology to relax and came upon Janet's holistic website. Janet has a very professional approach. After receiving energy healing and kinesiology my stress level has reduced significantly in the office and I have begun eating healthier foods. I have noticed a great improvement in my general health thanks to Janet's professionalism.
~ J.W, Worthing.